Organic Dried Wolfberries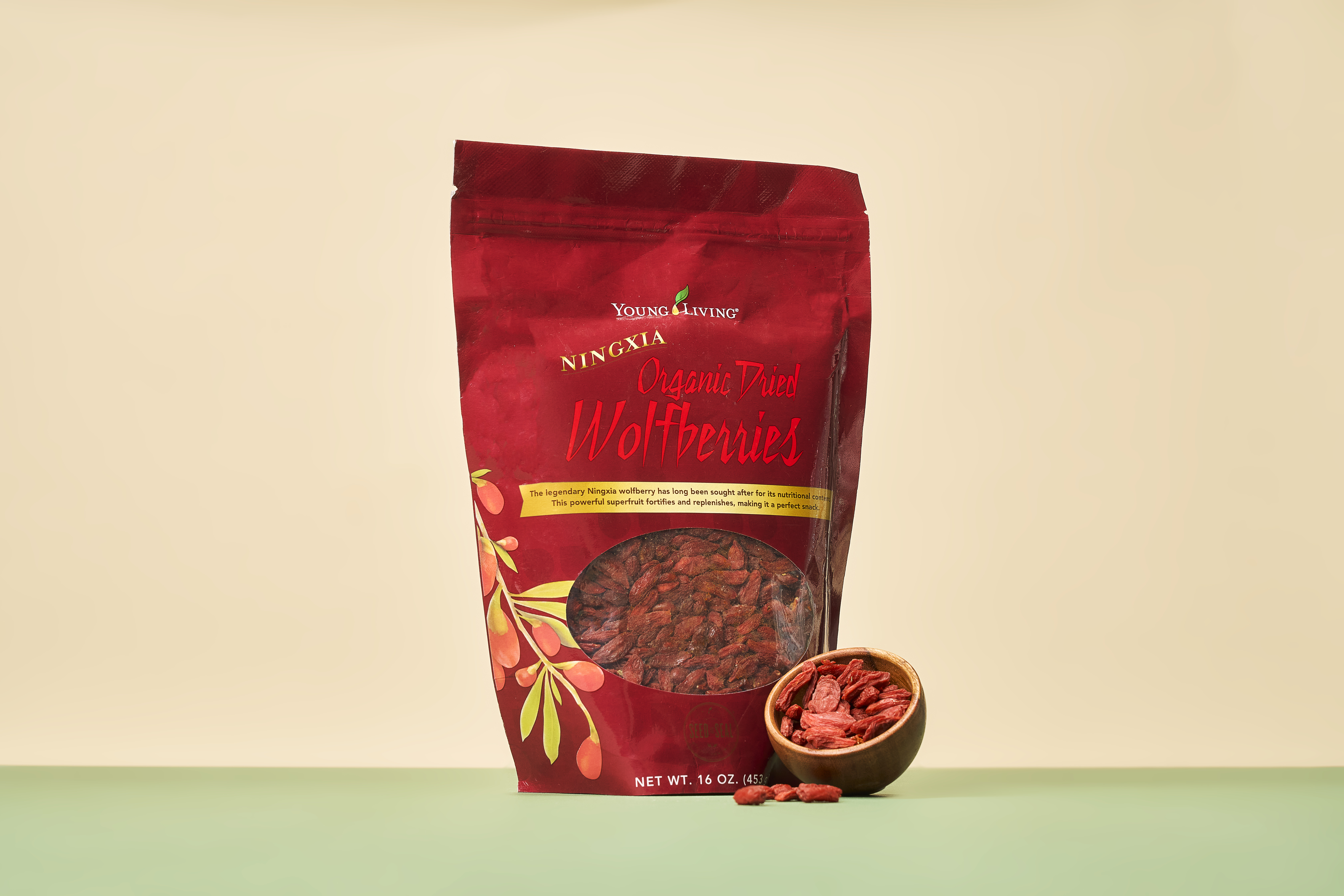 About the Product
Young Living's Organic Dried Wolfberries are a sweet, organic snack from nature that's easy to make a part of your daily diet. Our gentle drying process makes these USDA-certified organic wolfberries versatile and easy to incorporate into lots of recipes, letting you add wolfberry benefits to anything from stir-fry to baked goods! With polyphenols and polysaccharides, this exotic berry is touted around the world for its taste and nutrients. Documented use of wolfberries dates back to the Ming Dynasty, where they were part of ancient Chinese culture. Organic Dried Wolfberries Uses: Top yogurt or a smoothie with wolfberries for a wholesome breakfast with a satisfying texture. Include Organic Dried Wolfberries in your homemade granola or trail mix for a nourishing snack on a hike, at school, or around the home. Add to your favorite muffin, pancake, or bread recipes. Toss with leafy greens, shaved or crumbled cheese, and vinaigrette for an exotic gourmet salad.
Price
Retail: $33.55
Wholesale: $25.50
YL Product #: 6360
How to Use
• Enjoy ½ oz. (approx. 1 Tbsp.) as desired
• Wolfberry Tea. Bring 8 ounces of water to a rolling boil, let cool for 3 ½ minutes. Line bottom of cup or mug with dried wolfberries and add water. Steep for 5 minutes and stir before drinking. Wolfberries can also be added to your Slique Tea for a nice flavor twist. Once you have finished your tea, don't forget to enjoy the hydrated wolfberries!
Ingredients
Whole dried organic Ningxia wolfberries (Lycium barbarum)
Why pay retail?
Save up to 24% with Wholesale Pricing!
Did you know you could save up to a whopping 24% on your purchase by becoming a Young Living Member?
What does it mean to be a member? Well, it doesn't mean you are committing to purchase month after month after month. It doesn't mean you are now a salesperson with a quota. What a membership does mean is that you have the ability to purchase a great set of starter oils and you get to make all future purchases at a great discount! It also means that once you fall in love with Young Living products, like I did, you will have the option to tell others about them AND receive a commission check on their purchases!
Ready to sign up? Need to learn more? Click below! Want to just purchase retail for now? No problem! There's an option for that below too!