Bergamot Vitality™ – 5ml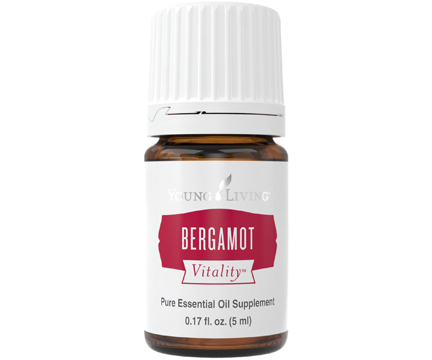 About the Product
Cold pressed from the fresh bergamot fruit that gives Earl Grey tea its distinctive flavor, Bergamot Vitality™ essential oil has a fresh, complex citrus taste that makes it the perfect addition to many summer dishes. With a distinctly tart finish, it can also liven up sugarless baked goods. The taste of the Bergamot Vitality is somewhere between a sour orange and lemon, making it a distinctive, zesty addition to seafood recipes. Bergamot Vitality Essential Oil Uses: Add 1–2 drops of Bergamot Vitality to a vegetarian gel capsule and take as a dietary supplement as needed. Several times during grilling, brush seafood with olive oil infused with a few drops of Bergamot Vitality. In baked goods recipes that call for citrus zest, add an unexpected twist by stirring in a drop of Bergamot Vitality for every teaspoon of zest. Add 1–2 drops of Bergamot Vitality oil to Blue Agave natural sweetener and drizzle the mixture over muffins and tarts.
Price
Retail: $17.43
Wholesale: $13.25
YL Product #: 5616
How to Use
Dilute 1 drop with 1 drop of carrier oil. Put in a capsule and take up to 3 times daily.
Why pay retail?
Save up to 24% with Wholesale Pricing!
Did you know you could save up to a whopping 24% on your purchase by becoming a Young Living Member?
What does it mean to be a member? Well, it doesn't mean you are committing to purchase month after month after month. It doesn't mean you are now a salesperson with a quota. What a membership does mean is that you have the ability to purchase a great set of starter oils and you get to make all future purchases at a great discount! It also means that once you fall in love with Young Living products, like I did, you will have the option to tell others about them AND receive a commission check on their purchases!
Ready to sign up? Need to learn more? Click below! Want to just purchase retail for now? No problem! There's an option for that below too!