NEW 5-Day Nutritive Cleanse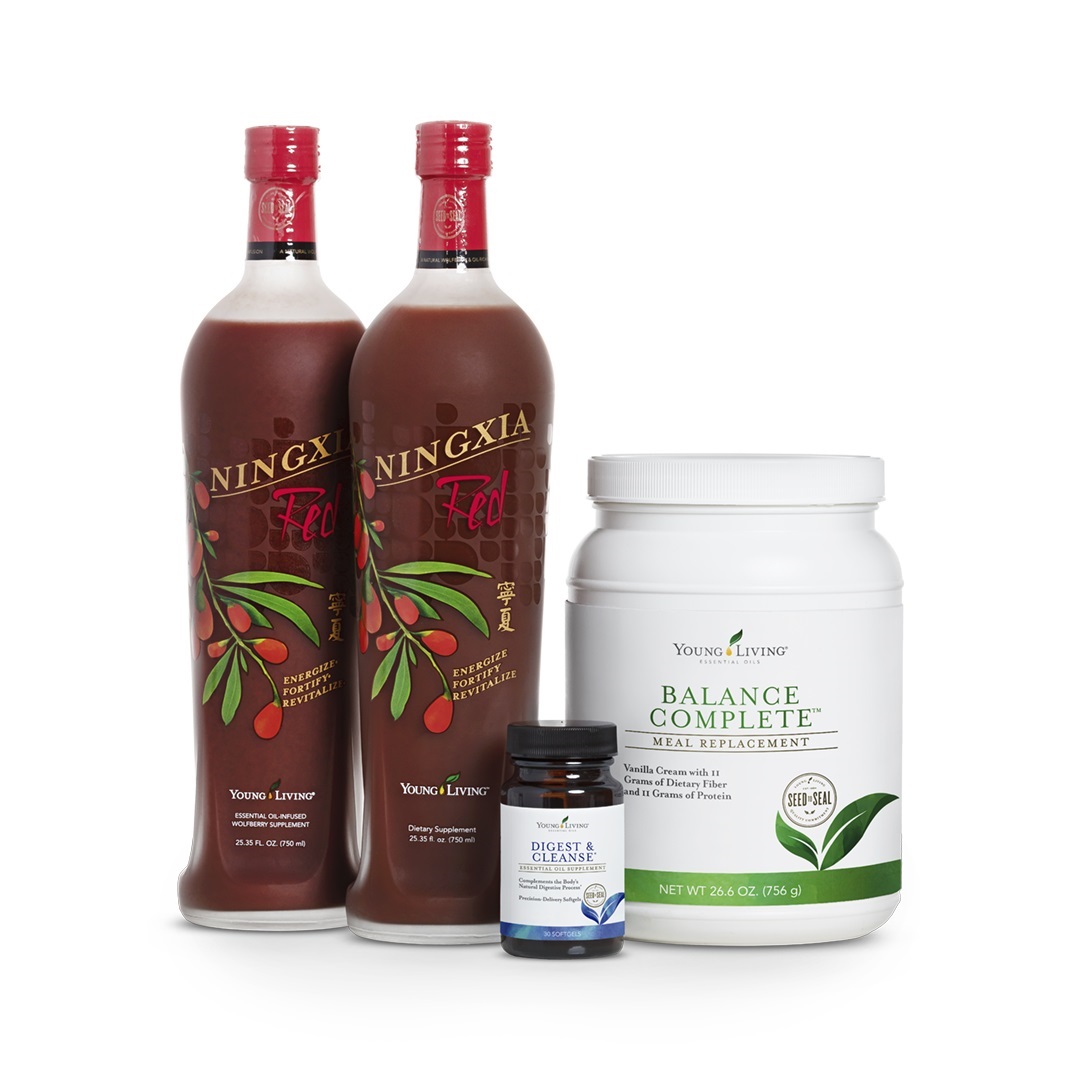 About the Product
The 5-Day Nutritive Cleanse™ facilitates gentle and effective cleansing to improve overall health and well-being.* A minimum of four, easy cleanses a year with our 5-Day Nutritive Cleanse and continued nutritional maintenance will help balance the extremes of the modern diet. This nutritive cleanse includes the following: Ningxia Red, an energizing, replenishing, whole wolfberry nutrient infusion (1500 ml ); Balance Complete, a super-food-based, daily, superfood energizer and nutritive cleanse (26.4 oz.); Digest + cleanse, which soothes gastrointestinal discomfort and supports healthy digestion* ( 30 softgels ). Note: The 5 - Day Nutritive Cleanse is a starting place. More intense and targeted nutrients may be required for your particular situation.
Price
Retail: $164.14
Wholesale: $124.75
YL Product #: 4890
Why pay retail?
Save up to 24% with Wholesale Pricing!
Did you know you could save up to a whopping 24% on your purchase by becoming a Young Living Member?
What does it mean to be a member? Well, it doesn't mean you are committing to purchase month after month after month. It doesn't mean you are now a salesperson with a quota. What a membership does mean is that you have the ability to purchase a great set of starter oils and you get to make all future purchases at a great discount! It also means that once you fall in love with Young Living products, like I did, you will have the option to tell others about them AND receive a commission check on their purchases!
Ready to sign up? Need to learn more? Click below! Want to just purchase retail for now? No problem! There's an option for that below too!