Digest + Cleanse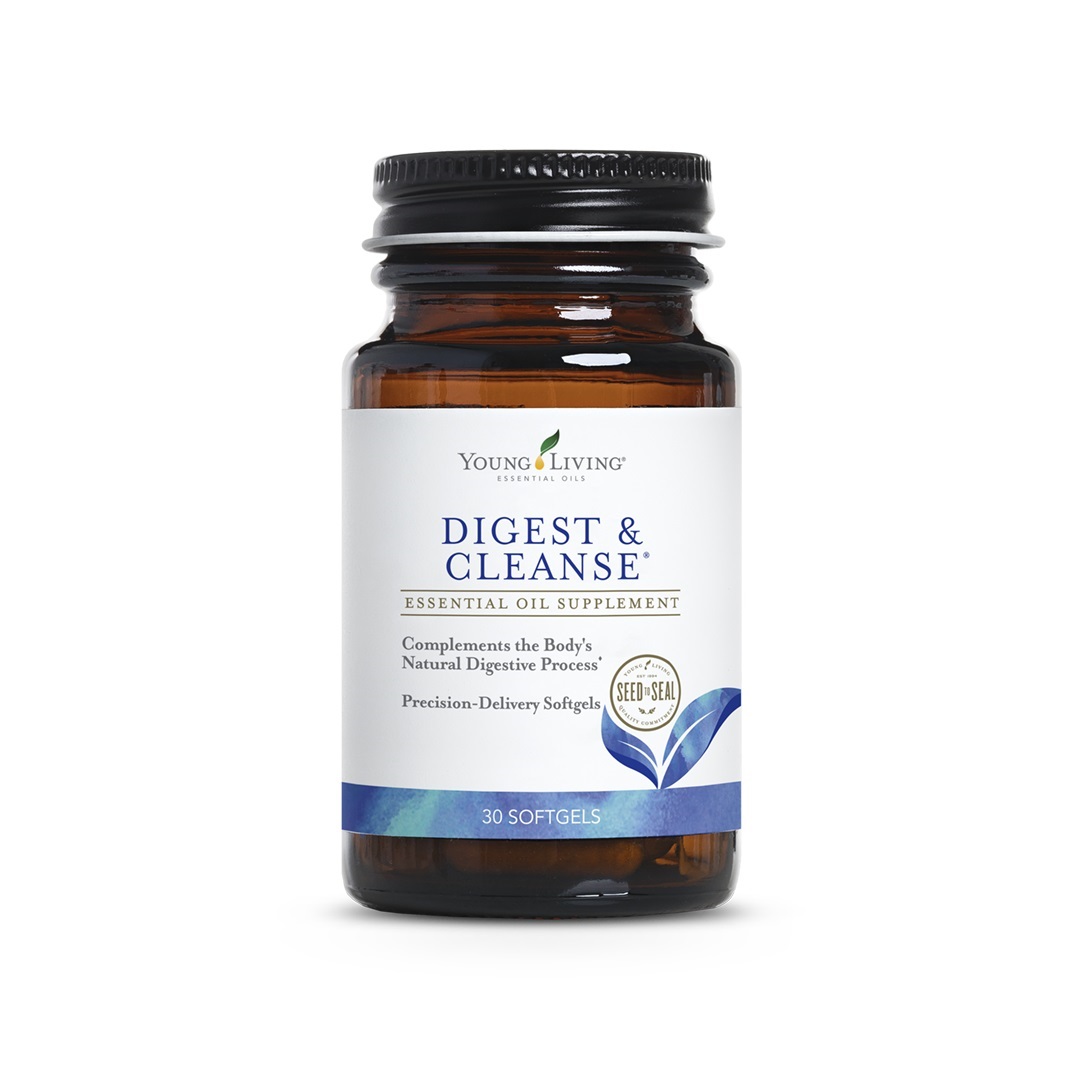 About the Product
Digest + Cleanse™ soothes gastrointestinal upset and supports healthy digestion.* Stress, overeating, and toxins can irritate the gastrointestinal system and cause cramps, gas, and nausea that interfere with the body's natural digestive and detox functions. Supplementing with Digest + Cleanse will soothe the bowel, prevent gas, and stimulate stomach secretions, thus aiding digestion.* Digest + Cleanse is formulated with clinically proven and time-tested essential oils that work synergistically to help prevent occasional indigestion and abdominal pain.* Precision Delivery softgels release in the intestines for optimal absorption and targeted relief and to help prevent aftertaste. This product can also be used in conjunction with any cleansing program, such as Young Living's 5-Day Nutritive Cleanse. Digest + Cleanse is part of the new Purely Oils line of premium essential oil supplements.
Price
Retail: $40.13
Wholesale: $30.50
YL Product #: 3293
How to Use
Take 1 softgel 1 to 3 times daily with water 30-60 minutes prior to meals. Caution: Keep out of reach of children. If pregnant or if you have a medical condition, consult with a health care professional before use.
Ingredients
Proprietary Digest + Cleanse; Blend (Peppermint (Mentha piperita)† leaf, Caraway (Carum carvi)† fruit, Lemon (Citrus limon)† peel, Ginger (Zingiber officinale)† root, Fennel (Foeniculum vulgare)† seed, Anise (Pimpinella anisum)† fruit), Coconut (Cocus nucifera) meat oil [virgin], coconut (Cocus nucifera) meat oil [fractionated], gelatin, glycerin, and aqueous coating solution (oleic acid, sodium alginate, medium-chain fatty acids, ethylcellulose, and stearic acid).

†100% pure therapeutic-grade essential oil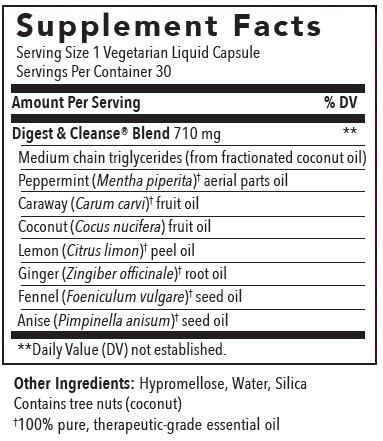 Why pay retail?
Save up to 24% with Wholesale Pricing!
Did you know you could save up to a whopping 24% on your purchase by becoming a Young Living Member?
What does it mean to be a member? Well, it doesn't mean you are committing to purchase month after month after month. It doesn't mean you are now a salesperson with a quota. What a membership does mean is that you have the ability to purchase a great set of starter oils and you get to make all future purchases at a great discount! It also means that once you fall in love with Young Living products, like I did, you will have the option to tell others about them AND receive a commission check on their purchases!
Ready to sign up? Need to learn more? Click below! Want to just purchase retail for now? No problem! There's an option for that below too!