Balance Complete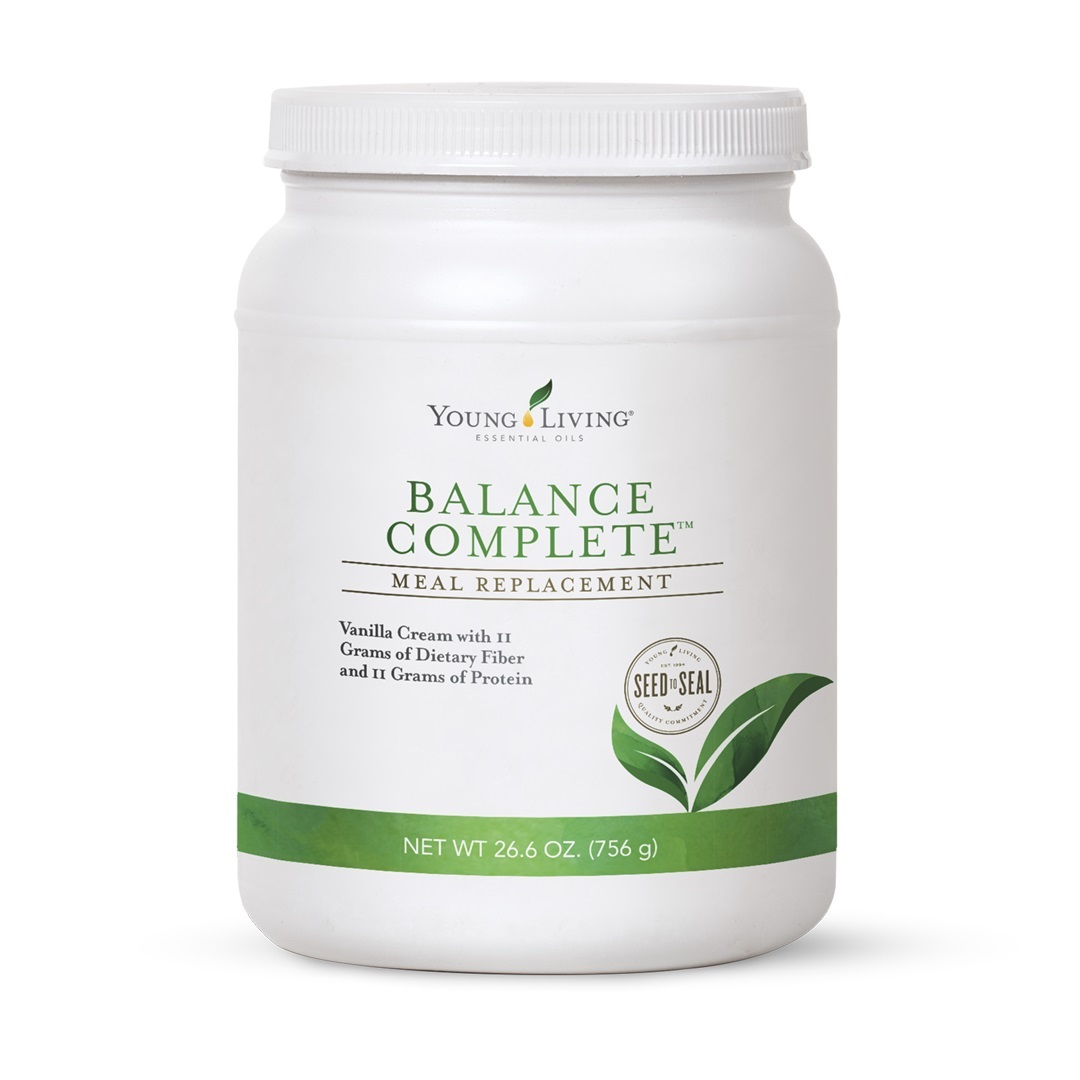 About the Product
Balance Complete™ is a super-food-based meal replacement that is both a powerful nutritive energizer and a cleanser. Offering the benefits of Ningxia wolfberry powder, brown rice bran, barley grass, extra virgin coconut oil, aloe vera, cinnamon powder, and our premium whey protein blend, Balance Complete is high in fiber, high in protein, and contains the good fats, enzymes, vitamins, and minerals needed for a nutritionally dynamic meal. Balance Complete also features Young Living's proprietary V-Fiber™ blend, which supplies an amazing 11 grams of fiber per serving, absorbs toxins, and satisfies the appetite while balancing the body's essential requirements.*
Price
Retail: $67.43
Wholesale: $51.25
YL Product #: 3292
How to Use
Add two scoops of Balance Complete to 8-10 ounces of cold water or the milk of your choice. Shake, stir or blend until smooth. For added flavor, add fruit or essential oils. During Young Living's five-day nutritive cleanse, replace your three daily meals with Balance Complete and follow recommended schedule. For daily health maintenance, replace your least nutritious meal with Balance Complete. For weight management programs, replace two daily meals with Balance Complete.
Why pay retail?
Save up to 24% with Wholesale Pricing!
Did you know you could save up to a whopping 24% on your purchase by becoming a Young Living Member?
What does it mean to be a member? Well, it doesn't mean you are committing to purchase month after month after month. It doesn't mean you are now a salesperson with a quota. What a membership does mean is that you have the ability to purchase a great set of starter oils and you get to make all future purchases at a great discount! It also means that once you fall in love with Young Living products, like I did, you will have the option to tell others about them AND receive a commission check on their purchases!
Ready to sign up? Need to learn more? Click below! Want to just purchase retail for now? No problem! There's an option for that below too!