Longevity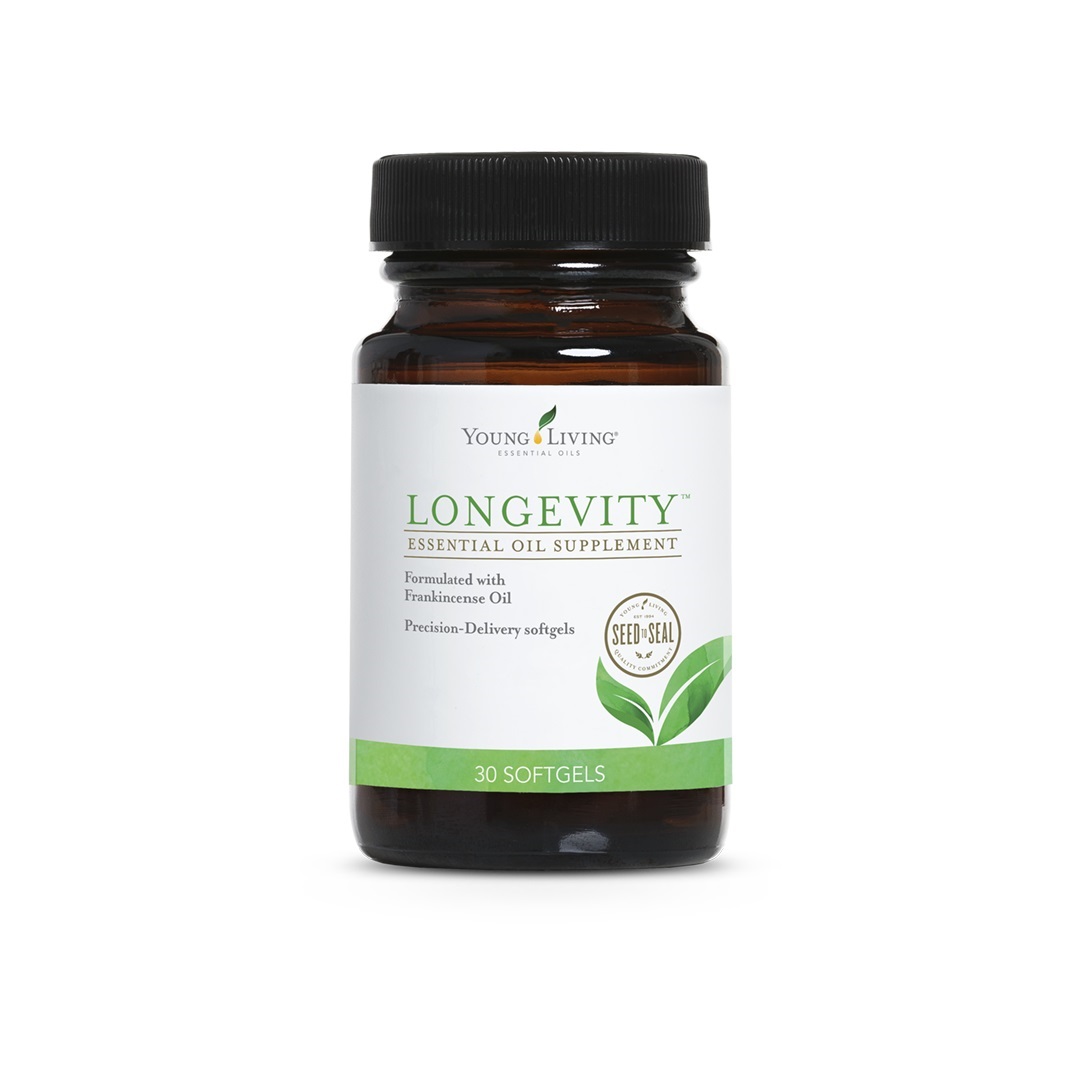 About the Product
Longevity™ softgels are a potent, proprietary blend of fat-soluble antioxidants. Longevity blend should be taken daily to strengthen the body's systems to prevent the damaging effects of aging, diet, and the environment.* Enriched with the pure essential oils thyme, orange, and now frankincense, Longevity protects DHA levels, a nutrient that supports brain function and cardiovascular health, promotes healthy cell regeneration, and supports liver and immune function.* Longevity also contains clove oil, nature's strongest antioxidant, for ultra antioxidant support.
Price
Retail: $43.09
Wholesale: $32.75
YL Product #: 3289
How to Use
Take 1 softgel capsule once daily with food or as needed.

Caution: Keep out of reach of children. If pregnant or if you have a medical condition, consult with a health care professional before use.

Storage: Keep in a cool, dark place.
Why pay retail?
Save up to 24% with Wholesale Pricing!
Did you know you could save up to a whopping 24% on your purchase by becoming a Young Living Member?
What does it mean to be a member? Well, it doesn't mean you are committing to purchase month after month after month. It doesn't mean you are now a salesperson with a quota. What a membership does mean is that you have the ability to purchase a great set of starter oils and you get to make all future purchases at a great discount! It also means that once you fall in love with Young Living products, like I did, you will have the option to tell others about them AND receive a commission check on their purchases!
Ready to sign up? Need to learn more? Click below! Want to just purchase retail for now? No problem! There's an option for that below too!