OmegaGize³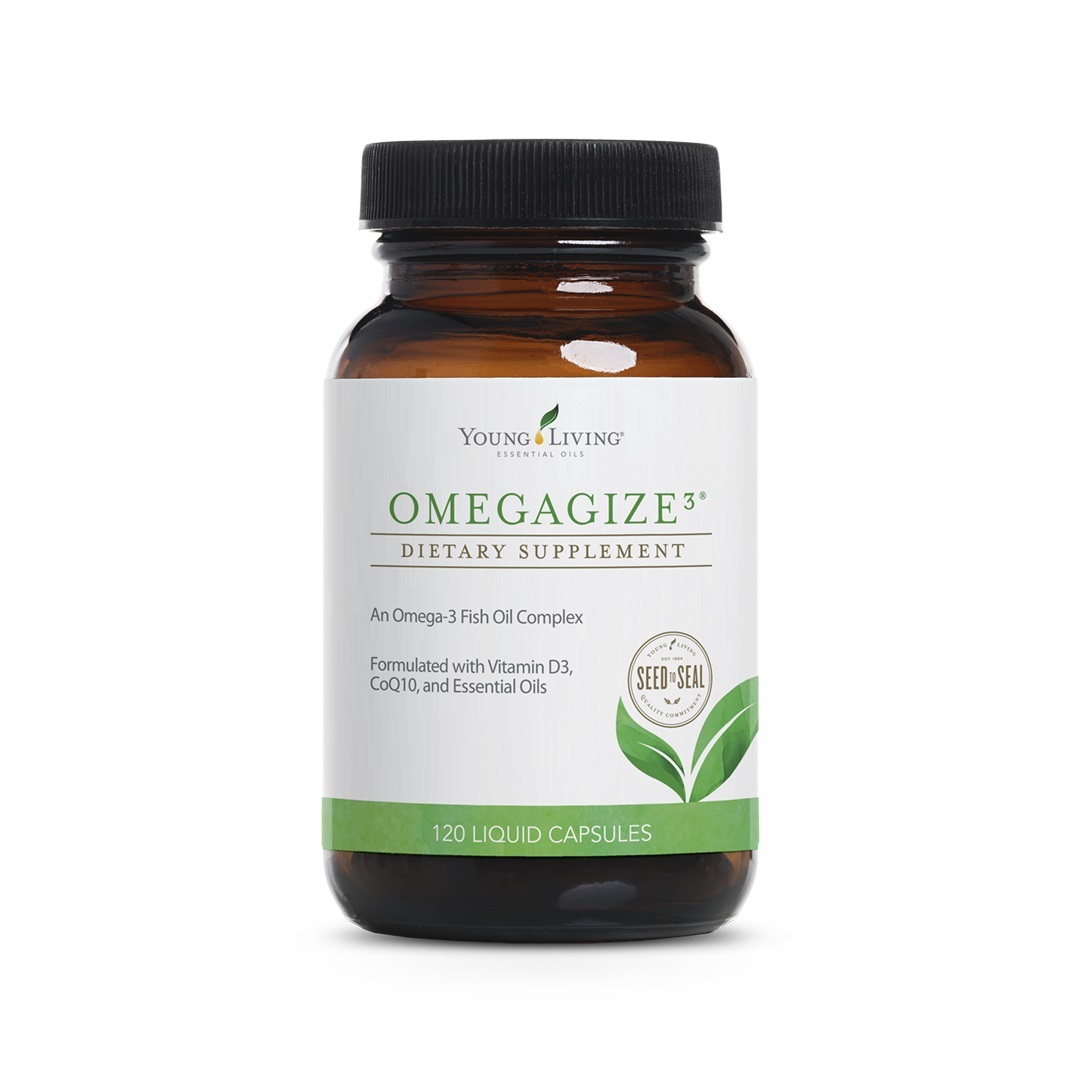 About the Product
OmegaGize³™ combines the power of three core daily supplements-omega 3 fatty acids, vitamin D-3, and CoQ10 (ubiquinone). These supplements combine with our proprietary enhancement essential oil blend to create an omega-3, DHA-rich fish oil supplement that may support general wellness. Used daily these ingredients work synergistically to support normal brain, heart, eye, and joint health.* *These statements have not been evaluated by the Food and Drug Administration. This product is not intended to diagnose, treat, cure, or prevent any disease.
Price
Retail: $79.61
Wholesale: $60.50
YL Product #: 3097
How to Use
Take 4 liquid ocean capsules daily, 2 in the morning and 2 in the evening for daily maintenance. Take 8 liquid ocean capsules for greater health benefits.
Ingredients
Fish Oil, Clove EO (Syzygium aromaticum), Rice Tocotrienols, CoQ10 Kaneka™, German Chamomile EO (Matricaria recutita), Spearmint EO (Mentha spicata), Vitamin D (Cholecalciferol), Mixed Carotenoids, Other ingredients: Gelatin (tilapia), Silicon Dioxide, Purified water

Click the image below to enlarge.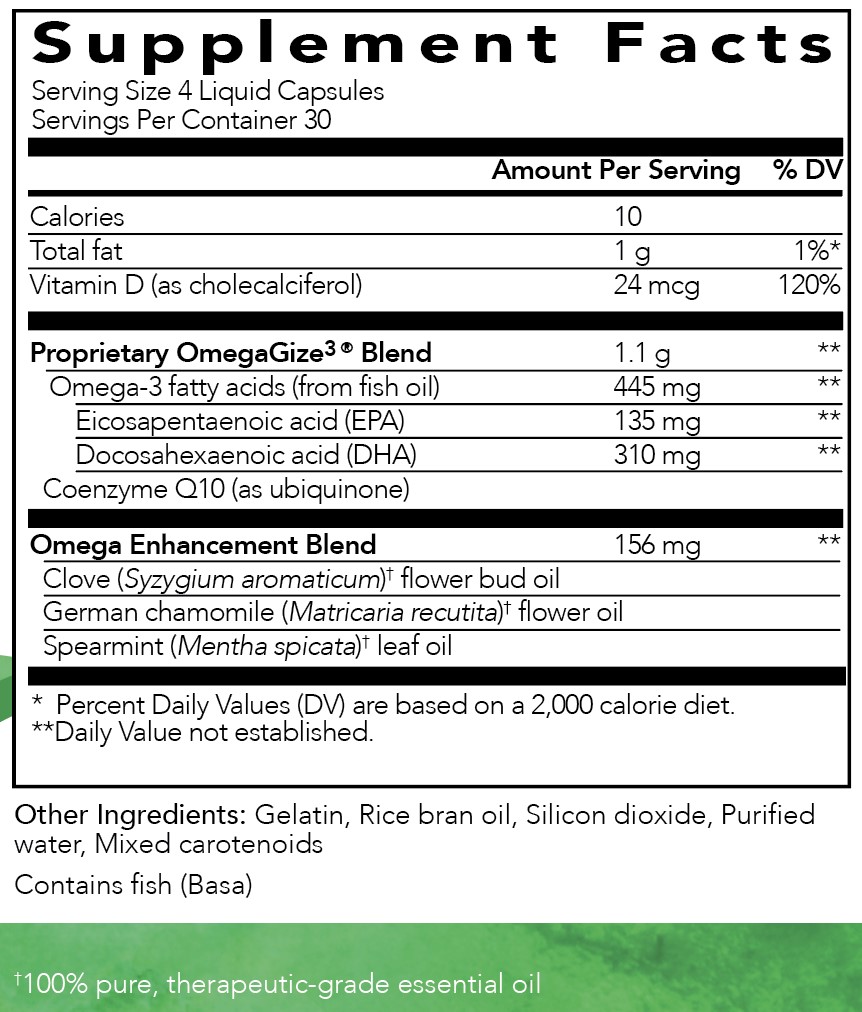 Why pay retail?
Save up to 24% with Wholesale Pricing!
Did you know you could save up to a whopping 24% on your purchase by becoming a Young Living Member?
What does it mean to be a member? Well, it doesn't mean you are committing to purchase month after month after month. It doesn't mean you are now a salesperson with a quota. What a membership does mean is that you have the ability to purchase a great set of starter oils and you get to make all future purchases at a great discount! It also means that once you fall in love with Young Living products, like I did, you will have the option to tell others about them AND receive a commission check on their purchases!
Ready to sign up? Need to learn more? Click below! Want to just purchase retail for now? No problem! There's an option for that below too!