Laurus Nobilis Vitality – 5ml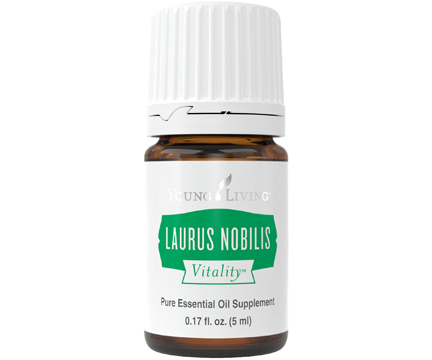 About the Product
Laurus Nobilis is native to the Mediterranean region and is commonly known in cooking as bay leaf. Anciently viewed as a plant of good luck, its flavor is a common addition to many soup, vegetable, and meat dishes. Add a drop of Laurus Nobilis Vitality™ essential oil to any recipe to enjoy a distinct flavor and fragrance. Laurus Nobilis Vitality also has many health benefits, including supporting a healthy immune system, providing cleansing properties, and delivering powerful antioxidants.* Laurus Nobilis Vitality Essential Oil Uses: Use as a seasoning for soups, sauces, marinades, stews, and pickles. Dilute 1 drop with 1 drop of V-6™ Vegetable Oil Complex and take it as a dietary supplement for powerful antioxidants. Add 2 drops to hot water and enjoy before or after meals for Laurus Nobilis Vitality's cleansing properties. Add it to your favorite green juice or smoothie to help support your immune system.* *These statements have not been evaluated by the Food and Drug Administration. This product is not intended to diagnose, treat, cure, or prevent any disease.
Price
Retail: $32.89
Wholesale: $25.00
YL Product #: 19174
How to Use
Dilute 1 drop with 1 drop of carrier oil. Put in a capsule and take up to 3 times daily or as needed.
Why pay retail?
Save up to 24% with Wholesale Pricing!
Did you know you could save up to a whopping 24% on your purchase by becoming a Young Living Member?
What does it mean to be a member? Well, it doesn't mean you are committing to purchase month after month after month. It doesn't mean you are now a salesperson with a quota. What a membership does mean is that you have the ability to purchase a great set of starter oils and you get to make all future purchases at a great discount! It also means that once you fall in love with Young Living products, like I did, you will have the option to tell others about them AND receive a commission check on their purchases!
Ready to sign up? Need to learn more? Click below! Want to just purchase retail for now? No problem! There's an option for that below too!